We are family
We are family…
Well that's what Sister Sledge sang when they took the track to the top of the charts…
"The family that plays together, stays together" It's likely the person who coined that phrase wasn't thinking of bands, but a number of groups consisting of sisters, brothers, cousins and the like have risen to great heights in the music world.
For the purposes of the following list, we've defined "family bands" as those comprised of at least two members who are directly related…
1. The Beach Boys – Initially comprised of brothers Brian, Dennis and Carl Wilson, plus their cousin Mike Love and school friend Al Jardine, The Beach Boys were, for a time, America's preeminent pop band. Centered on intricate vocal harmonies, classic melodies, and breathtaking arrangements, the group's material hit a stunning peak with "Good Vibrations," a "pocket symphony" composed by Brian Wilson that's considered by some to be the greatest pop song ever written.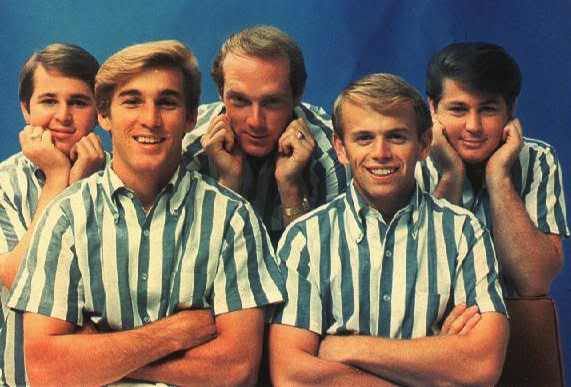 2. Kings Of Leon – The sons of a former Pentecostal evangelist, brothers Caleb, Nathan and Jared Followill, along with their first cousin Matthew Followill. Similar make-up to The Beach Boys; just not as good!
3. The Bee Gees – Stockport's finest and forever be known as the group who led the charge during the disco era. In fact, however, brothers Barry, Robin and Maurice Gibb were supremely talented artists equally capable of dazzling pop-rock ("Lonely Days," "Morning of My Life") and, yes, wildly infectious dance-funk ("Jive Talkin'," "Stayin' Alive"). Maurice Gibb's death in 2003 forced a lengthy hiatus, but Barry and Robin have performed together in recent years. Steven Spielberg is apparently making a movie about the group's rise to stardom.
4. The Jackson 5 /The Jacksons – Not so much a family as a machine (allegedly) controlled by a tyrannically patriarch. A pop phenomenon in the late '60s and early '70s, The Jackson 5 was the first group in music history to see their first four singles reach #1 on the charts. The band's glory years began winding down when Jermaine and Michael decided to stake out solo careers, but as late as 1984, on the heels of their Victory comeback album, the Jacksons proved they could still pack arenas. Randy, Tito and Jackie went on to be become in-demand session musicians, and let's not forget sisters Janet and Latoya who also scored massive chart success.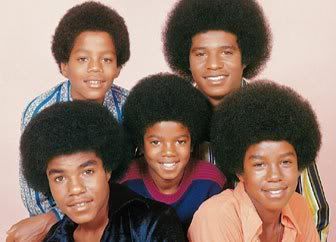 5. AC/DC – Formed in 1973 by as then Glasgow based brothers Malcolm and Angus Young, though the family relocated to Melbourne, Australia in 1963. One of the biggest bands in the world, you should know everything else you need to know about AC/DC!
6. Oasis – Not always brotherly love for Noel and Liam Gallagher; Liam formed the initial band The Rain, but were later joined by older brother Noel. There history of disagreements and very public disputes is well known, but whilst they held it together Oasis produced some outstanding material and achieved some outstanding success. Not bad for two loud mouths from Burnage…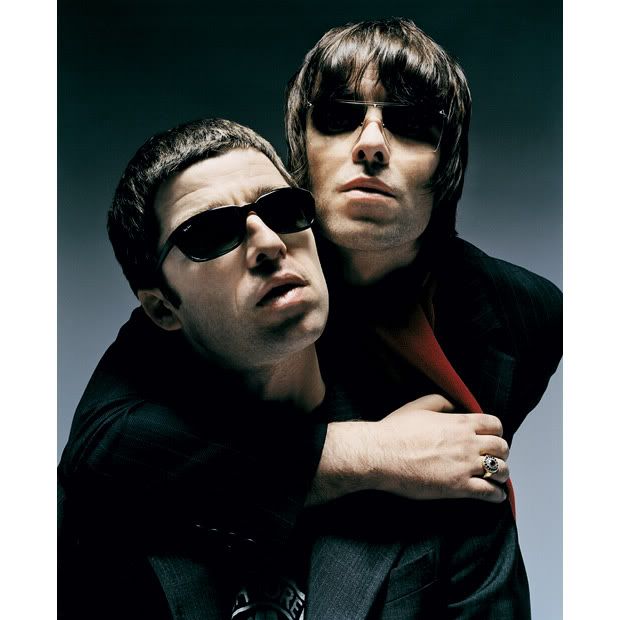 7. The Stooges – Little needs to be said about The Stooges or their mercurial leader Iggy Pop; Brothers Ron (guitar) and Scott Asheton (drums) met Iggy when he returned to Detroit after a stint in The Prime Movers. Iggy has since commented "I've never met a convincing musician that didn't look kind of ill and kind of dirty, and Ron had those two things covered! –The rest is history…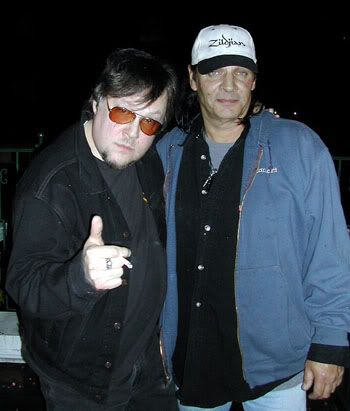 8. The Shangri-Las
Originally two sets of sisters, this New York band performed between 1964 and 1966. The group consisted of identical twin sisters Marge and Mary Anne Ganse, and Mary and Betty Weiss. Their most successful hits were 'Leader Of The Pack' and 'Walkin' In The Sand.' – 'Leader Of The Pack' became their first number one and the only (so far) hit song to include spoken-word, motorbike roars, the sound of glass smashing, and a singer crying.
9. Sister Sledge– Choosing to declare their sibling roots in their name this band originated from Philadelphia, Pennsylvania and formed in 1972. Made up of 4 sisters; Kim, Debbie, Joni, and Kathy Sledge. (They have an older sister Carol, who is not in the music industry.) The sisters previously performed under the name, 'Mrs Williams Grandchildren' as they are granddaughters of the former opera singer Viola Williams.
Their biggest hits came in 1979 with two of the most well-known disco anthems, 'We Are Family,' and 'He's The Greatest Dancer.'
10. Radiohead – Features brothers Colin (bass/keyboards) and Jonny Greenwood (guitars/keyboards) along with school friends Thom Yorke, Ed O'Brien and Phil Selway who were all pupils at the prestigious private Abingdon School. Initially named On A Friday as that's the day they rehearsed, the band were apparently forced to change their name to Radiohead at the insistence of label EMI who picked the name from the title of a Talking Heads track.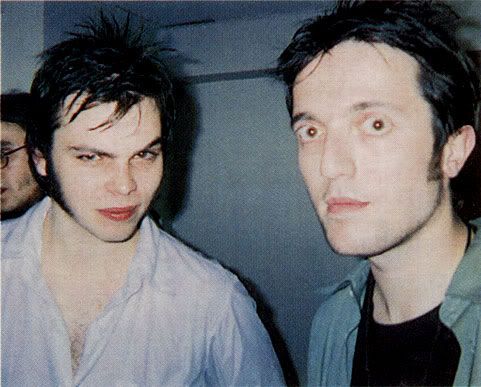 11. Arcade Fire – Montreal based Arcade Fire include brothers Win and Will Butler as members, however these qwerky Canadians also include Win's wife Régine Chassagne. Will Butler wasn't in the original line-up but was brought into the fold when initial members departed. Arcade Fire clear;ly like the family way as they even perfrm a song 'William Pierce Butler' about said member.
12. Meat Puppets– Meat Puppets formed in January 1980, in Phoenix, Arizona The group's original lineup was Curt Kirkwood(guitar/vocals), his brother Cris Kirkwood (bass guitar), and Derrick Bostrom (drums). The Kirkwood brothers met Bostrom while at school in Phoenix. The three then moved to Tempe, Arizona (a Phoenix suburb and home to Arizona State University) where the Kirkwood brothers purchased two adjacent homes, one of which had a "shed" in the back where they initially formed and regularly practiced.
13. Bad Brains– The band's classic and current lineup is singer H.R. (Human Rights), drummer Earl Hudson, H.R.'s younger brother, guitarist Dr. Know, and bass player Darryl Jenifer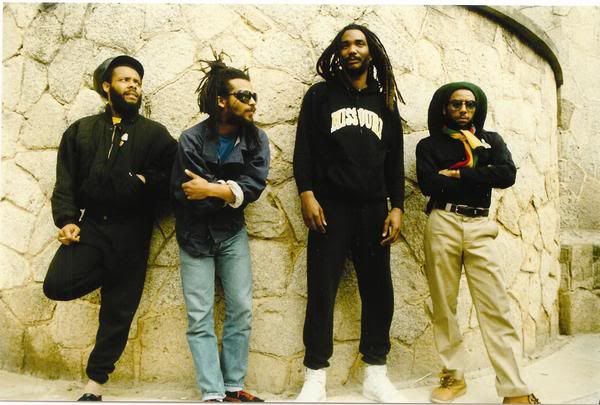 The White Stripes – Cheating a bit here – there we actually a married couple up until 2000 but they had previously claimed to be siblings.
The Ramones – 'Da brudders' obviously they weren't in fact they hated each other – But we love em' so that will do!!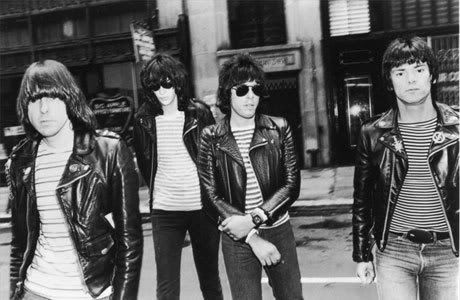 You will notice we haven't included either The Corrs or The Partridge family – Thats because they are/were crap…
Anymore?
Share and comment